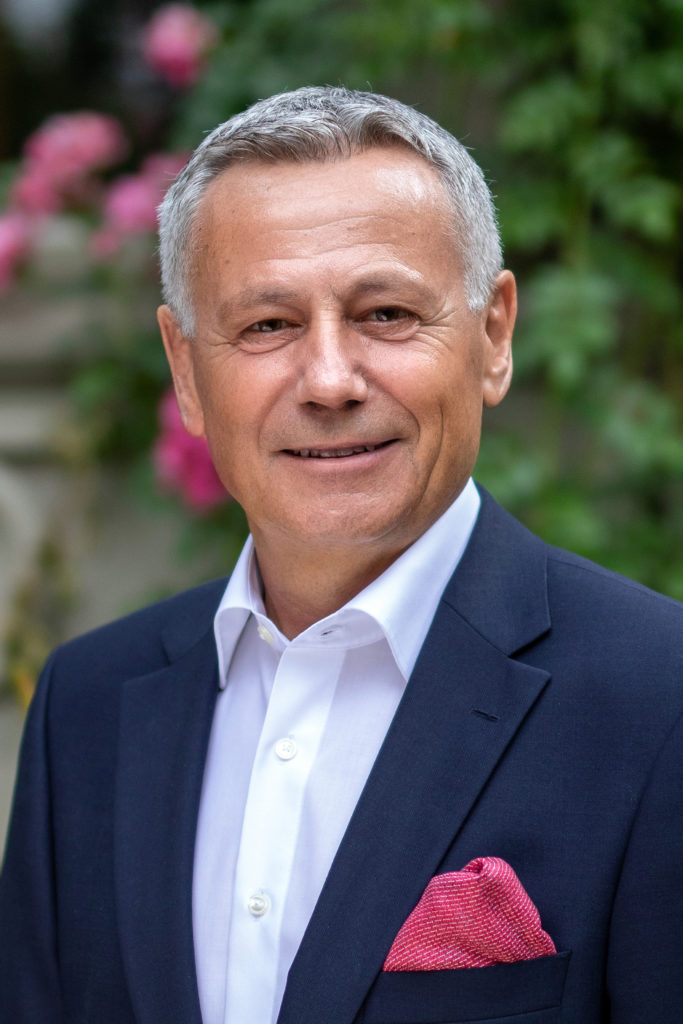 The Longines CHI Classics Basel was held last weekend and the 2023 edition was a success. We take a look back at this event with the president of the show and former head of the Swiss showjumping team, Andy Kistler, who is not resting on his laurels: he is already thinking about the 2025 World Cup Finals.
Andy Kistler, you have just experienced your first edition as president of the Longines CHI Classics Basel. How do you feel?
I am simply delighted. We have received a lot of positive feedback, and now that I have time to relax, it's a real pleasure to see that everything went according to plan. I'm actually quite proud of what we've achieved. Because the pressure was there. The most stressful period was undoubtedly the last three or four days before the start of the event: in an extremely short time, nearly 200 people, professionals, partners and volunteers were working simultaneously to bring the competition to life, to set up the stands, to prepare the track… The work is enormous, and the slightest contingency can cause a delay. This is why, beyond the personal pride, I'm extremely grateful to all those who participate in this adventure, in particular my vice-president, Christoph Socin, who is a key person during the competition.
With a good turnout and two sold-out days, one can imagine that the outcome of the event is rather positive, isn't it?
We can say that we succeeded in showing that the Longines CHI Classics Basel wants to be one of the best competitions on the world circuit. The atmosphere was fantastic, both for the athletes and for the public and sponsors. It is rare to be able to feel such an atmosphere… And what is rare is precious.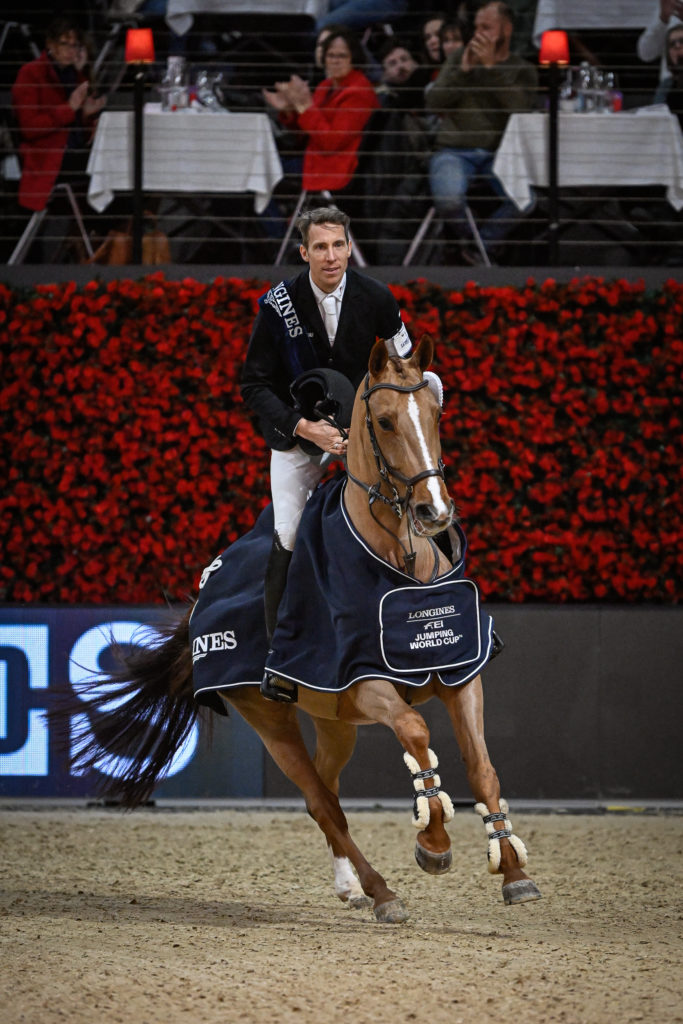 It is fair to say that you are hitting the nail on the head: for the first time ever, a World Cup stage in dressage was won by the double Olympic champion Jessica Von Bredow-Werndl, while Henrik von Eckermann won the showjumping climax…
The dressage was very convincing. I think that the discipline is very well suited to Basel, it was a real success and the audience was there. It must be said that we had a fantastic start list. The top three riders in the event were outstanding, while our Swiss riders did not fall short. I am happy that we were able to offer this to the Swiss public. And in showjumping, it is simply the most prominent pair of the moment who wins the Grand Prix, it is hard to imagine a better scenario. In both disciplines, these victories are all the more beautiful because Beatrice Bürcheler-Keller, the owner of Dalera, and Georg Kähny, the owner of King Edward, were on hand. Triumphs like these are not often seen in Switzerland, and we intend to continue with this momentum. We will build the future on a solid foundation.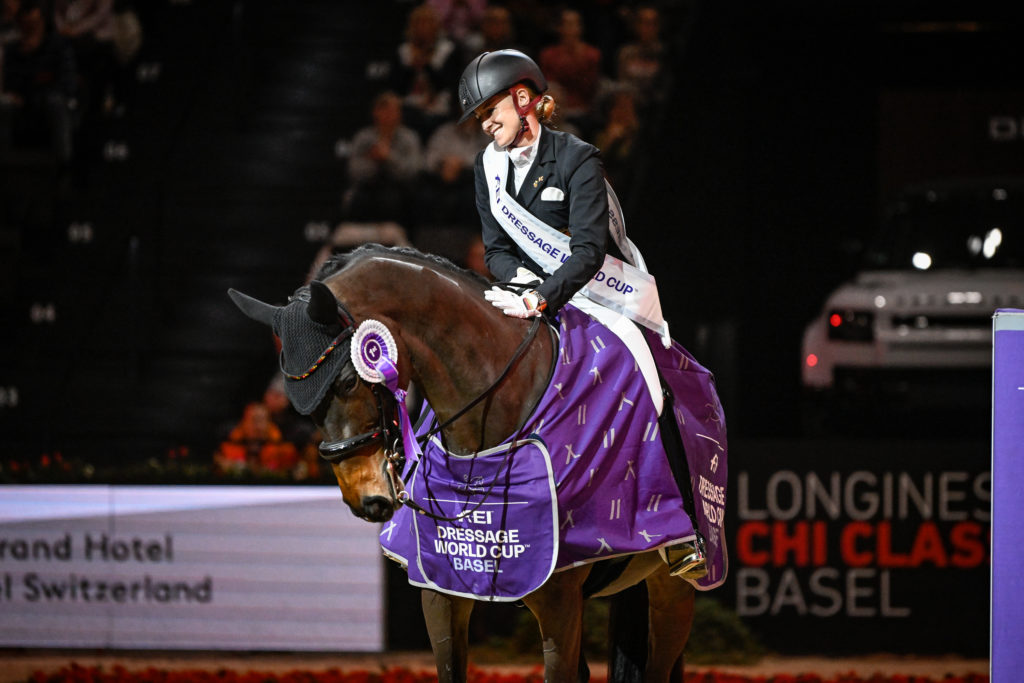 The future includes 2025, with the organisation of the FEI World Cup finals in jumping, dressage and vaulting… How do you prepare for such a date?
We have been working on the organisation of these finals since last summer, and this will continue until D-day. We have already set up many things. Some of them are visible, like the obstacle that we saw on the track this year, others not yet. But the programme has already been drawn up in broad terms. The Basel 2024 competition will be a good rehearsal, as we will already be holding the World Cup finals in vaulting there, with probably one more day of competition, but this has not yet been established. Hosting the 2025 finals is a huge challenge. An event of this magnitude attracts a different audience than a classic competition, athletes and spectators from all over the world, and this is something we are working on. The St. Jakobshalle is not expandable, but we are thinking about various options to let in more people, perhaps even reducing the VIP area. Nothing is definite yet, we still have time to think about it and a lot of things to do. Let's not forget that such an event is also a visiting card for Switzerland: local traditions and heritage will be honoured.
You have experienced intense emotions during your years as a chef d'équipe. Are they comparable to those you feel as a show president?
As a chef d'équipe, you are at the heart of the sport, and the emotions are bound to be extreme. In a good way and in a bad way. You live each weekend with a crazy intensity. I have experienced this with the Swiss team, I have also had great responsibility in my business career. But I have never experienced anything like organising an international competition. There is so much to manage, to think about and to do! You can probably think of it as the equivalent of a peak performance for a top athlete, I can't think of any other comparison. On Sunday evening, when it was all over, I had the feeling that I had been emptied, that I had given everything I had in me.
Rediscover our exciting articles about the Longines CHI Classics Basel
INSIDER – GÉRALDINE STRAUMANN'S TIPS IN BASEL
FENCES – OUR FAVOURITES FROM BASEL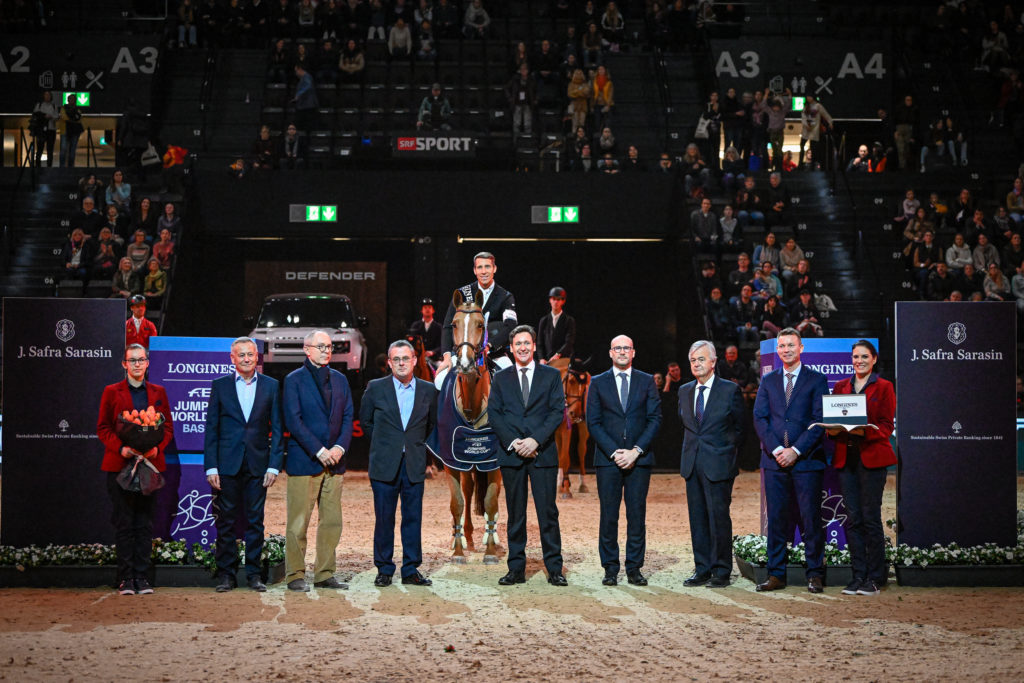 Photos: © CHI Classics Basel / Katja Stuppia